Youth Player of the Month
Congratulations to Easton on being the Lakewood Youth Player of the Month. Easton, 8 years old, began in Learn to Play Hockey and has moved his way up through The Rinks progression model. After Little Ducks, Easton participated in Hockey Initiation quickly followed by joining The Rinks Youth Hockey League. Easton loves getting on the ice and even made The Rinks tournament team that played in the Memorial Day Shootout at Great Park Ice. Congratulations Easton!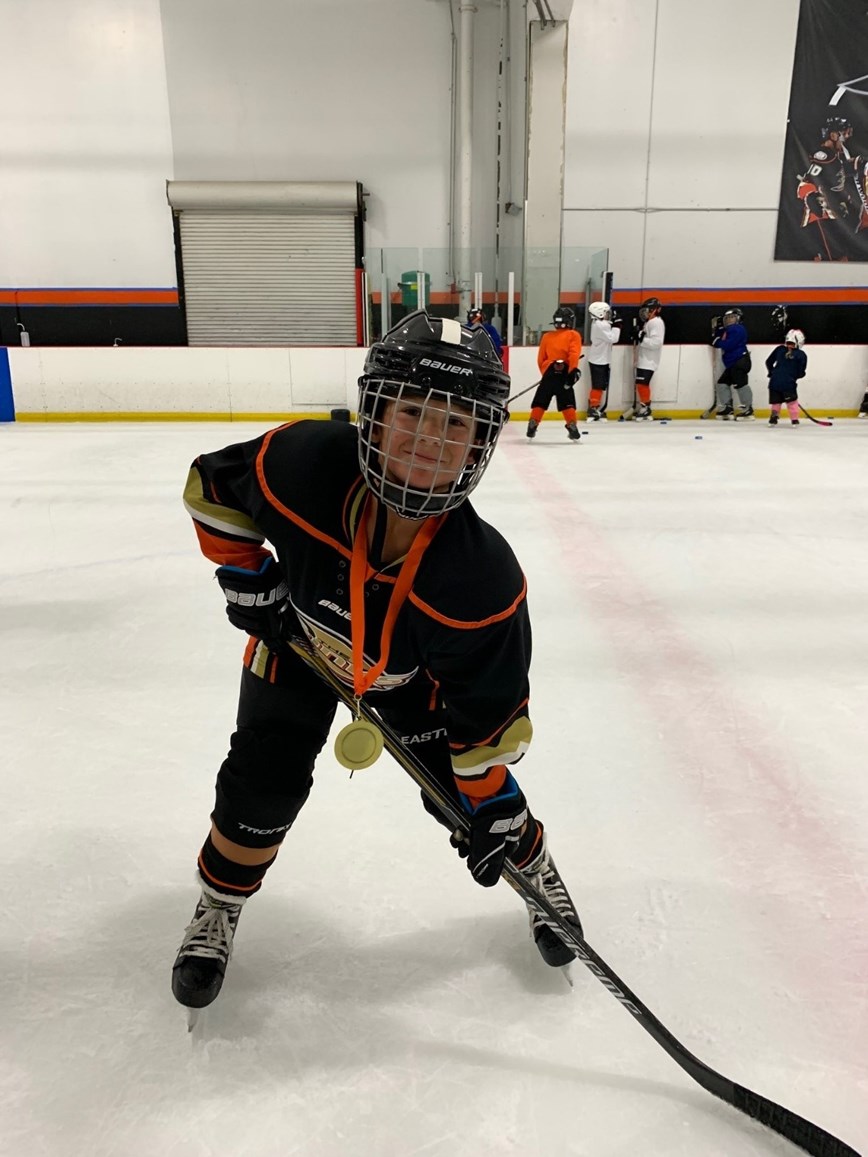 Adult Player of the Month
Lakewood ICE's Player of the Month is Kyle Inlow! Kyle has been playing at our facility since 2017 where he first joined our Rookie League. After a few seasons of Rookie, Kyle and a bunch of the participants who joined from Learn to Play created their own team to move up into our Tin Division. He is currently skating out on that team named the Cluster Pucks. A few weeks ago, his goalie decided he wanted to skate out so he decided to swap gear and get in net. He ended up winning his game 7-6! From there, he decided to buy a complete set of goalie gear and sign up for our Summer Rookie League as goalie while also skating out in Tin! Kyle has shown great dedication to the sport and mastering his skills – he is even a seasoned veteran to our Adult Development Skills Class that we offer on Monday nights for the last TWO YEARS! We love to see him out on the ice every week! Congratulations Kyle!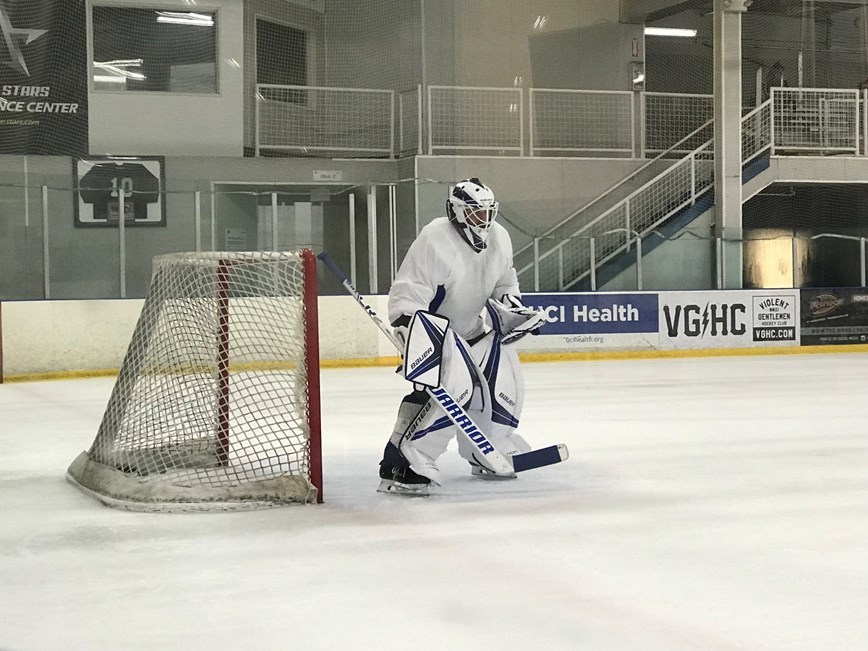 Skater of the Month
Kimiko was 3 years old when she started skating! Kimiko has just been chosen to skate on team USA's Senior synchronized team of New York-The Skyliners. She joined her first precision synchro team in 2005. Long term she hopes to begin coaching and some-day create and run a synchro team to revitalize synchro in Southern California. Short term goals this season she hopes to win the national title with her new team and be the first American team to be top 3 in both short and long at Worlds. Kimiko is currently working on her Pre-Gold Dance tests out of Lakewood when she is in town!