Youth Player of the Month
Congratulations to Robert on being the Lakewood Youth Player of the Month. Robert just turned 5 and loves playing hockey. He started playing at Lakewood in the Youth Learn to Play. Robert also starting skating lessons at Lakewood in the Learn to Skate program. One day Robert hopes to play for the Ducks and practice every day. Congratulations, Robert!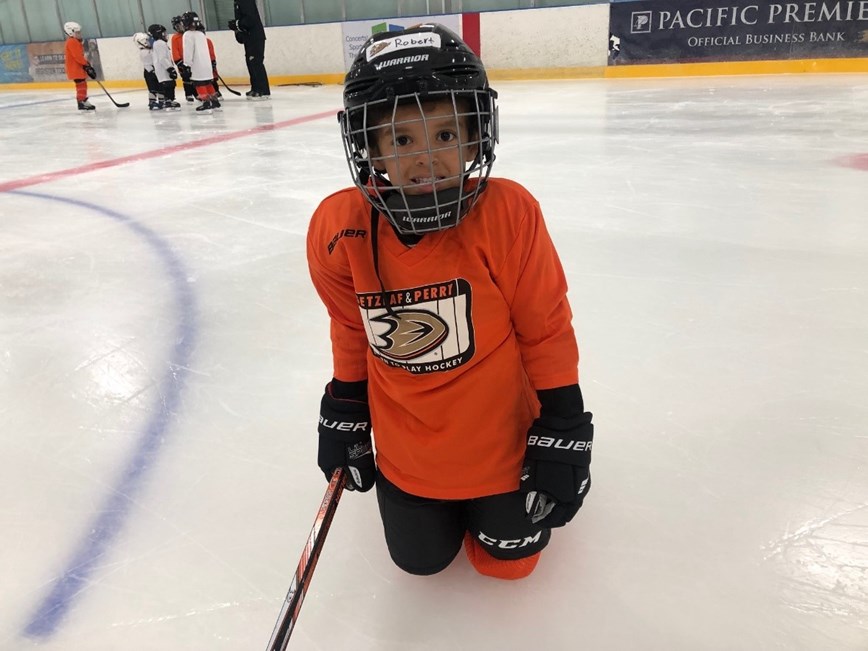 Adult Player of the Month
Lakewood ICE's Player of the Month is Steve Calhoun! Steve has been playing at our facility since 2013 where he started off in Rookie with the Atoms. Nowadays, Steve captains the Slackers in the Tin Division playing with some of his best friends! Steve and the Slackers are a joy to have playing at our facility. They come to have fun each week and whether they win or lose, they always have good attitudes. Having Steve as one of the captains in the division has been great. He really knows how to run a team to the T! From registering and paying on time, to getting his players to register, to having some of the coolest jerseys around and even renting ice so they can have their own fun outside of league play. Outside of all of that, he is extremely level-headed and knows how to communicate any issues he may be having or any positives he would like to commend. Steve is one awesome Captain and we love having him around. Congratulations!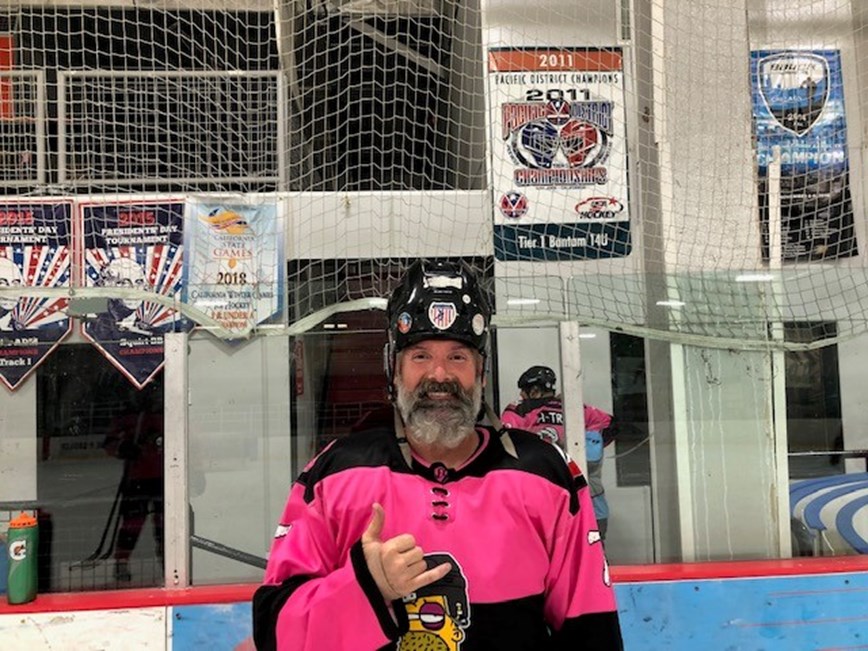 Skater of the Month
Kimiko was 3 years old when she started skating! Kimiko has just been chosen to skate on team USA's Senior synchronized team of New York-The Skyliners. She joined her first precision synchro team in 2005. Long term she hopes to begin coaching and some-day create and run a synchro team to revitalize synchro in Southern California. Short term goals this season she hopes to win the national title with her new team and be the first American team to be top 3 in both short and long at Worlds. Kimiko is currently working on her Pre-Gold Dance tests out of Lakewood when she is in town!