Let's Get This Party Started!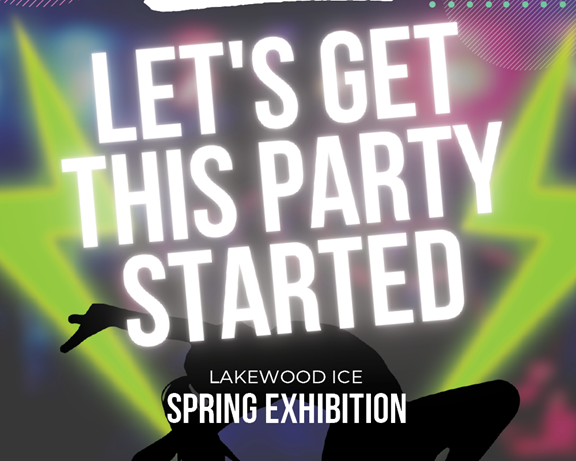 Registration is now open for our 2022 Spring Exhibition! Whether your skater is taking the ice for a test run or having fun with some new moves, this will be a great opportunity to show off your skills.
Details
Date: May 14, 2022
Time: Begins at 1:00 p.m.
Cost: 

Solos: $50
Duets: $75
Trios: $95

Registration Deadline: May 1
REGISTER HERE
For those who are new to skating, this is a fun opportunity to come watch skaters perform a program they've been practicing.  A program is a combination of skating elements put to music, usually with an outfit to match.  Many of these skaters work for weeks and months, sometimes years to perfect the details of their performances.  If you are interested in performing but don't know where to start, please contact your us!
More Information
For more information, contact:
Lakewood ICE Program Office
562.429.1805 ext. 6233
lwprogramoffice@therinks.com
The Rinks - Lakewood ICE Skating Manager - Braden Overett
boverett@therinks.com
The Rinks Figure Skating Director – Alex Chang
achang@therinks.com