Saturday, December 14, 2019
5:00 p.m. - 8:00 p.m.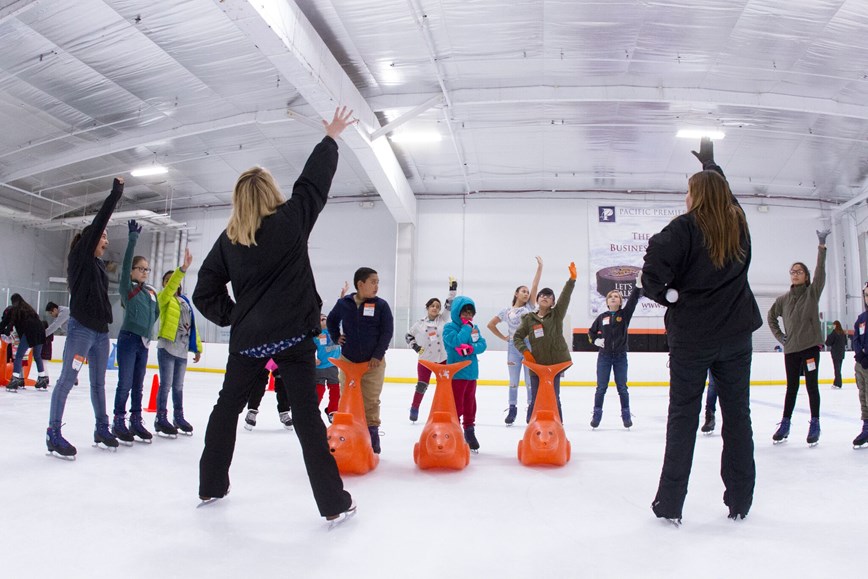 The Rinks - Lakewood ICE coaching staff would like to invite you to participate in our upcoming holiday recital. As we have changed our holiday show from a large production to a recital-based format, here are a few guidelines to help you navigate through the changes:
Beginning skaters through advanced skaters of all ages are encouraged to participate in a solo, duet, trio, or quartet, which will be choreographed by your private lesson instructor. All skaters will return for a Solo Bow/Grand March at the end of the recital. 
Music of your choice for your solo, duet, trio, or quartet will have a 1:30-2:00 minute maximum allotted time. Music must be turned in one hour before recital begins and be clearly labeled with the skater's name and the title of the music. 
Costumes are not included and are at your discretion to choose along with your private lesson coach. 
Application and payment are due December 1.
All participants must be current members of ISI or USFS.
After the recital you are welcome to skate on the public session on Rink C to finish off your night!
Holiday Recital - Packet & Waiver
More Information
For more information, contact:
Lakewood ICE Program Office
562.429.1805 ext. 6233
lwprogramoffice@therinks.com
Lakewood ICE Skating Manager – Jacqui Palmore
jpalmore@therinks.com
The Rinks Figure Skating Director – Alex Chang
achang@therinks.com